Hire great people ...


                                                  then make them even greater
What Personality Type is David Bowie?
Find out Angelina Bennet's thoughts on Bowie's Type and how his personality developed through his life.

Follow the link to her webinar presented to the Portland USA Association for Psychological Type
What Type is Bowie?  Ch..ch..changes..
Become a Certified Personality Type Practitioner with Type Pro

Type Pro is world-class personality Type training, designed by top Type experts - Angelina Bennet and Gareth English - with the goal of providing the highest quality training to people all over the world. This is the most flexible Type training available, designed to fit around busy professional schedules and global teams. 
Find out more about Type Pro's award winning training program .... and what our clients say about it. And if you are in Education, ask about our specialist course for Educators led by leading Type expert Dr Jane Kise - Type Pro Ed
The British Association for Psychological Type Conference is nearly here!
As always, a fantastic array of speakers.  Check out the Conference Program.
iPotential's Angelina Bennet is presenting 'The Wisdom of Type''. 
What is wisdom?  And how does wisdom show up in Type? 
Come to the Conference in April and find out ......
Do your employees work in safety-critical environments?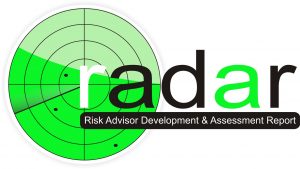 How useful would it be  have a pro-active approach to risk management and safe working?
RADAR is a new 'hot off the shelf' assessment tool specifically designed to assess and advise hands-on workers in roles where safety is paramount.
Designed by iPotential's Angelina Bennet  - find out more about RADAR here