For any of the items below, please email enquiry@ipotential.co.uk to arrange purchase and delivery.
Payment is via Paypal or BACS – details on request.
The Team Diversity Index Posters

Designed by Danielle Poirier, these posters for use with team events show the real drivers in a team as the team is plotted by dominant function.
The design of the poster also allows easy viewing of the Introversion / Extroversion distribution (inner circle I, outer circle E)
and the functional pairs (ST, SF, NT, NF) at the intersections.

£25 for a pack of 5
£45 for a pack of 10

Postage to UK – £2.50 Standard Post /£ 4.50 Tracked Post
Postage to other European Countries – £5 Standard Post / £10 Tracked Post
Postage to countries outside Europe £9 Standard Post /£ 13.50 Tracked Post




The Shadows of Type
Psychological Type through Seven Levels of Development
by Angelina Bennet

The missing piece of the puzzle – Shadows of Type sets Type back into the Jungian context and combines Myers-Briggs type theory with Ego Development theory to illustrate how type can show up at different stages of personal development. Includes coaching tips and development ideas for working at the different levels.

Available for postage in UK and the rest of Europe for £15 including postage

Also available on Amazon – 5 star rating


The Power of Personality
Gareth English (Ed).
Based on Myers-Briggs type theory and Temperament theory, this book has chapters on different type applications written by the experts.  
Topics include Decision Making, Parenting, Exercise, Coaching, Shopping, and Type Development
Available for postage in UK and the rest of Europe for £15 including postage
Also available on Amazon  

Psychological Type Qualification Training
With our sister company, Type Pro Ltd
High quality blended learning training program delivered directly to your workplace or home.  No need for travel or hotels and flexible learning in a 6 week period.
Become qualified to use Type Coach, The Type Dynamics Indicator from Team Focus, and the Personality Type Profiler from JCA Global as supporting tools.
Also, specifically designed qualification program for those working in Education – Type Pro Ed
For more details see Type Pro Ltd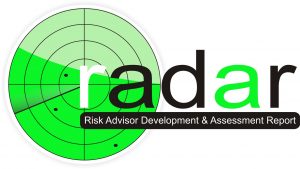 Risk Advisor Development and Assessment Report
An assessment tool for those working hands-on in safety critical environments.
Innovative, games based, comprehensive and scale-able
Assesses both capacity and personality factors relevant to risk and safety. 
For more information and qualification training go to RADAR